List Of Documents Required To Apply For A Mortgage Loan In California
List Of Documents Required To Apply For a Mortgage Loan In California
If you're looking for a home loan in California, you may start out by looking at different lenders to see what kind of deal you can get on your new home. But before you do, there will be some documents you'll need to have on hand first.
Having these documents ready makes it easier for lenders to process your loan application, and the faster your application is processed, the sooner you can be the first to make an offer and potentially have it accepted by the seller.
Here's what you need in order to get a home loan in California:
A clear copy of your driver's license – This is used for general identification purposes
The last two years of your tax returns and your W2 form. If you are self-employed, you'll need to have the last two years of your business taxes – This is to prove your current income
The last two pay stubs from your work
Two months' worth of bank statements (include all pages, even blank ones). You must include every type of account you have such as checking, savings, 401K and any other type of bank account
Social Security award letter and pension (if applicable)
For all other properties you own, a copy of your current mortgage statement and homeowner's insurance
HOA statement, if applicable
These documents are important not only for identification purposes, but are also used to help validate your income as well as help us understand what other assets may be used to help you secure a home loan. The sooner you can be approved, the sooner you can be among the first to make an offer. In particularly competitive real estate markets like California, having these documents can give you an edge.
Contact the experts at LBC Mortgage today to learn more about your options and how much you may qualify for!
Client Reviews
Vassiliy P
20:05 04 Jan 22
It's been a treat working with such knowledgeable and caring staff. Always reachable getting back to you with answers you need quick to make these life...
It was a pleasure working with Alex Shekhtman and his team on another loan. They made it easy and painless. Very professional and efficient. I would gladly...
LBC Team went above and beyond to help us buy our new home! They were available for all of our questions, were prompt in their replies to us, and guided us...
Excellent team of great professionals! Superb customer service! They have successfully handled our purchase and refinance in a very short period of time,...

It is hard to describe how scary we were when decided to buy a house. We had no knowledge of the processing, prices, policies, calculations… When our agent referred us to Alex Shekhtam, from the first phone consultation we felt to be just in right hands. We are so blessed to have LBC Mortgage team! Our first house was purchased just because of these hardworking, reliable, efficient, responsive professionals! Recently we were able to refinance our house on good conditions, again, just because of them! Easy processing paperwork, knowledgeable advisors, pleasant communication make you feel special. We are so grateful to all and everyone from LBC Mortgage for making our dreams true!!!!
Lora Kochetkova
03:44 29 Jun 21
LBC Team is now our Number One Team! Their service was impeccable! We really appreciated the detailed explanations and daily reminders throughout the whole...
Alex and his team were very attentive to our needs. We had some very specific criteria when looking for a home, and most mortgage companies, especially banks, were not even willing to listen to us -- but the team at LBC Mortgage was. They kept everything moving and were happy to answer our questions. We never felt like a burden to them, and that's how customer service should be.
Kaylani paliotta
05:51 25 Mar 21
If you are shopping online for mortgage or refinance, look no further. Seamless process and good communication. I am pleased with their fast response. They kept me updated with each phase of a process. Thank you LBC Mortgage.
Christiane BABINOT
07:40 03 Mar 21
I work in construction, so I was used to going to the banks for a loan and being told "no" over and over again. I decided to see if I could bypass the process. I'd heard a lot of good things about this company but I didn't realize how dedicated they were to helping me until I got to know them myself. They looked at all of my information and got me a great deal for my next project. I know who I'll be using for all of my home loan needs from this point forward.
Jules Bonchamps
07:28 16 Feb 21
I'm a real estate broker myself and I consistently rely on LBC Mortgage to get me the best deals. I always know that I can count on Alex Shektman and his team to come through for me when I need them and I even use them myself! No better testimonial to their services than that!
Shane Watson
04:54 12 Feb 21
I would like to express my gratitude to the LBC Mortage team and personally to Alexander Shekhtman. I turned to Alexander about buying a home: Alexander and his team supervised the whole process very professionally. Personally, in working with LBC Mortgage i liked the punctuality, delicacy and professionalism - any question, any incomprehensible place, was immediately explained and covered. I wish success and good luck to the Agency and its employees in their future work!
Marat Shaimardanov
05:16 11 Jan 21
The services were provided at the highest level. They worried about us and delivered information as many times as necessary so that we would all understand) And also a huge plus of this company that I do not really speak English, so I received all the information in Russian, since most of the employees know Russian. I recommend this company
Roman Trach
12:59 22 Dec 20
We have worked with Alex and his company for many many years and were never disappointed. Just recently they worked on refinancing for our home and again the result exceeded all of our expectations. The team is very professional, on point, makes sure you as a customer, are aware of every step along the way. Everyone is always very helpful and courteous. It was a pleasure to work with Alex and his team again. Thank you!
Alla Krishtall
02:46 23 Sep 20
It's my second time in 10 years enjoy excellent, very reliable and fast service , strongly recommended to everyone, no hustles and desirable result !!And by the case very professional and friendly stuff !!!
Luna Lovegood
22:36 25 Aug 20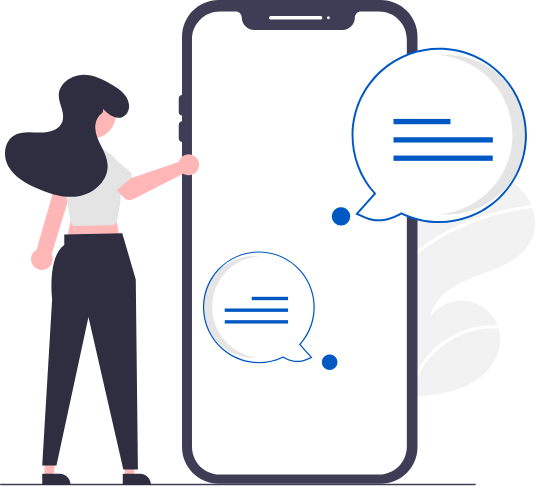 Ready to start?
Get pre-approved in just 30 minutes.