Cash Out Refinance in California
Benefits of cash out refinance
Getting a cash out refinance in California is a great way to help you improve your home or even pay off high interest credit cards. As one of California's leading cash out refinance specialists, we're uniquely positioned to help answer any questions you may have about the process. Here's how it works.
What is a cash-out refinance in California?
A cash-out refinance gives you funds that you can use to:
pay off high interest credit cards
improve the value of your home if you're thinking of selling
potentially help you to combine your first and second mortgage while saving money
buy an investment property
There are about as many reasons to consider a cash-out refinance as there are stars in the sky — the money can also be used to pay off medical expenses, start a business or even help your children pay for college. However, it's our goal to help you make sure that doing a cash-out refinance makes financial sense for your current situation.
In California, a cash-out refinance lets you refinance your mortgage into a larger one that changes the interest rate and terms of the loan. It also advances cash to you that you can then use for anything. The cash is simply the difference between the two mortgages. Understandably, there are some restrictions on the loan to value amount as well as the need for a higher credit score. Interest rates for a cash out refinance in California are generally higher as well, so it's important to take these points into consideration if you're considering getting a cash out refinance in California.
There are lots of reasons to consider getting a cash out refinance. It makes financial sense in some situations, since you could take advantage of lower interest rates on a new loan, as well as lower monthly payments. You may also benefit from a shorter loan type. Many people use cash out refinances in Los Angeles, California to switch their loan type from an adjustable rate mortgage to a fixed-rate mortgage or to use a portion of the equity they've built up in their home for improvements or for debt consolidation.
Client Reviews
Vassiliy P
20:05 04 Jan 22
It's been a treat working with such knowledgeable and caring staff. Always reachable getting back to you with answers you need quick to make these life...
It was a pleasure working with Alex Shekhtman and his team on another loan. They made it easy and painless. Very professional and efficient. I would gladly...
LBC Team went above and beyond to help us buy our new home! They were available for all of our questions, were prompt in their replies to us, and guided us...
Excellent team of great professionals! Superb customer service! They have successfully handled our purchase and refinance in a very short period of time,...

It is hard to describe how scary we were when decided to buy a house. We had no knowledge of the processing, prices, policies, calculations… When our agent referred us to Alex Shekhtam, from the first phone consultation we felt to be just in right hands. We are so blessed to have LBC Mortgage team! Our first house was purchased just because of these hardworking, reliable, efficient, responsive professionals! Recently we were able to refinance our house on good conditions, again, just because of them! Easy processing paperwork, knowledgeable advisors, pleasant communication make you feel special. We are so grateful to all and everyone from LBC Mortgage for making our dreams true!!!!
Lora Kochetkova
03:44 29 Jun 21
LBC Team is now our Number One Team! Their service was impeccable! We really appreciated the detailed explanations and daily reminders throughout the whole...
Alex and his team were very attentive to our needs. We had some very specific criteria when looking for a home, and most mortgage companies, especially banks, were not even willing to listen to us -- but the team at LBC Mortgage was. They kept everything moving and were happy to answer our questions. We never felt like a burden to them, and that's how customer service should be.
Kaylani paliotta
05:51 25 Mar 21
If you are shopping online for mortgage or refinance, look no further. Seamless process and good communication. I am pleased with their fast response. They kept me updated with each phase of a process. Thank you LBC Mortgage.
Christiane BABINOT
07:40 03 Mar 21
I work in construction, so I was used to going to the banks for a loan and being told "no" over and over again. I decided to see if I could bypass the process. I'd heard a lot of good things about this company but I didn't realize how dedicated they were to helping me until I got to know them myself. They looked at all of my information and got me a great deal for my next project. I know who I'll be using for all of my home loan needs from this point forward.
Jules Bonchamps
07:28 16 Feb 21
I'm a real estate broker myself and I consistently rely on LBC Mortgage to get me the best deals. I always know that I can count on Alex Shektman and his team to come through for me when I need them and I even use them myself! No better testimonial to their services than that!
Shane Watson
04:54 12 Feb 21
I would like to express my gratitude to the LBC Mortage team and personally to Alexander Shekhtman. I turned to Alexander about buying a home: Alexander and his team supervised the whole process very professionally. Personally, in working with LBC Mortgage i liked the punctuality, delicacy and professionalism - any question, any incomprehensible place, was immediately explained and covered. I wish success and good luck to the Agency and its employees in their future work!
Marat Shaimardanov
05:16 11 Jan 21
The services were provided at the highest level. They worried about us and delivered information as many times as necessary so that we would all understand) And also a huge plus of this company that I do not really speak English, so I received all the information in Russian, since most of the employees know Russian. I recommend this company
Roman Trach
12:59 22 Dec 20
We have worked with Alex and his company for many many years and were never disappointed. Just recently they worked on refinancing for our home and again the result exceeded all of our expectations. The team is very professional, on point, makes sure you as a customer, are aware of every step along the way. Everyone is always very helpful and courteous. It was a pleasure to work with Alex and his team again. Thank you!
Alla Krishtall
02:46 23 Sep 20
It's my second time in 10 years enjoy excellent, very reliable and fast service , strongly recommended to everyone, no hustles and desirable result !!And by the case very professional and friendly stuff !!!
Luna Lovegood
22:36 25 Aug 20
What's the difference between a cash out refinance and a home equity loan?
A cash out refinance lets you access your home's equity, but it is different from a home equity loan. A home equity loan is also known as a second mortgage because it's as if you put a lien on your existing mortgage by using your own money to tap into the equity you built up. With a cash out refinance in California, you'll need to pay closing costs that are similar to your first mortgage. There are also options with no closing costs.
Cash out refinances in California have different guidelines
Keep in mind that a cash out refinance is different from other types of refinances that you may have heard of like a VA or FHA refinance (both of which have special guidelines to determine your eligibility). Cash out refinances in California also have specific income and credit score requirements, however these vary by lender in terms of how much you'll get approved for and how much you will need to pay.
How do I know if a cash out refinance in California is right for me?
If you live in California and you're interested in a cash out refinance on your home, you're in luck! LBC Mortgage has extensive experience in working with individuals across California who are interested in getting a cash out refinance. Get the money you need to pay off medical bills, consolidate credit card debt, help pay for college or even make improvements to your home.
We work with a network of lenders who are ready and willing to lend money to California homeowners who are looking to secure a better rate on their mortgage and could use extra cash to help take care of debts or improvements. Contact our friendly, helpful and knowledgeable professionals today to learn more about how our professional Los Angeles cash out refinance experts can help you. We'll take the time to answer any questions you may have and will help you secure the best possible deal for your refinance.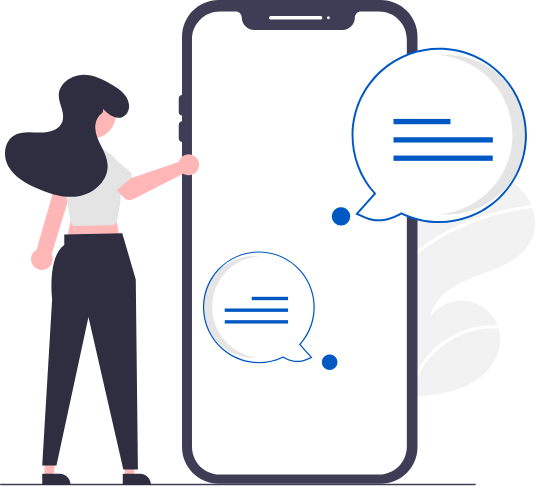 Ready to start?
Get pre-approved in just 30 minutes.