1
Complete an application
2
We will review best offers from top lenders
3
We choose the best offer for you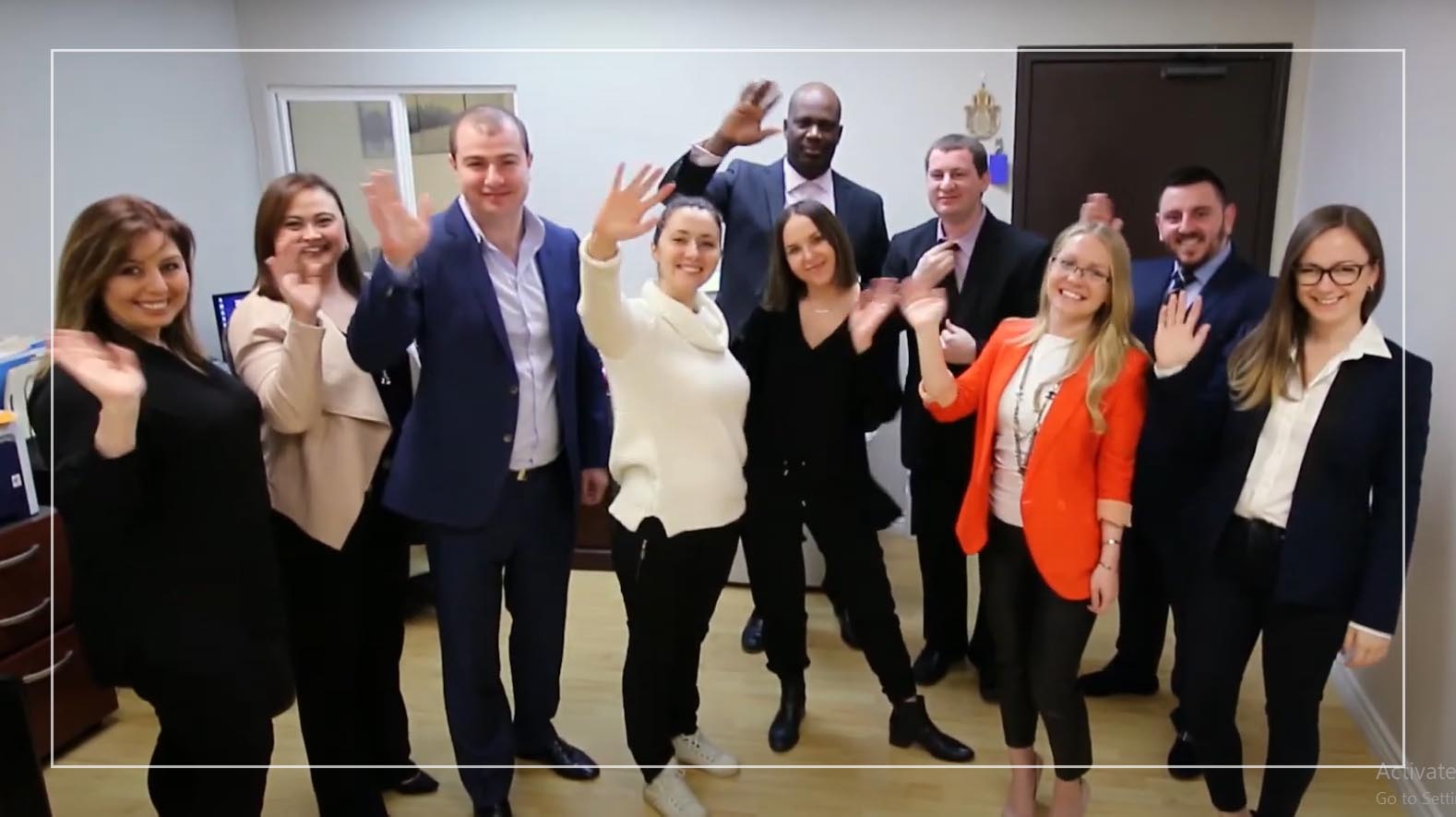 Los Angeles Mortgage Broker
Welcome to LBC Mortgage Solutions. We are a high profile mortgage company that represents a wide variety of "A" rated lending institutions, which provide first quality rates to private lenders. Here at LBC Mortgage Solutions we individually approach each client and use common sense to provide our borrowers with best possible loans. We do not believe in placing our client's information into a loan profile formula generated by a bank, instead we use our extensive knowledge and experience to match our client's needs.
Throughout years of experience we have developed a list of over one hundred investors, which provides us with an ability to meet our client's needs and get the best possible loans on a wide variety of programs.
30, 20, 15 and 10 year mortgages;
1, 3 and 5 year ARMS;
Conventional loans;
Jumbo loans;
Home Equity Lines;
VA loans
Commercial loans
We strive to fit needs of our client, regardless of what the situation calls for – be it a Full Documents, No Documents, Non-Owner Occupied or Multi-Family. Our goal is to help our client feel confident and happy with their loans.
Here at LBC Mortgage Solutions we understand that you are considering making one of the biggest investments of your lifetime when you decide to purchase a house. We also understand that you are about to embark into a very complicated and time consuming process, which can, at times, get confusing and overwhelming. LBC Mortgage Solutions is here to help you every step of the way. We strive to make this process as easy and smooth as possible through educating our clients about their options and making all the necessary preparations before diving into the house market.
In an effort to save our client's time and keep the frustration away, we first help to determine the mortgage amount our client is qualified for. Generally, we recommend spending no more than 29% of client's gross monthly income. Also, it is important to consider current interest rate, which will influence the loan amount as well. The rule is simple: the lower the interest rate, the higher the mortgage amount the client will qualify for.
Above we have mentioned a few programs we make available to our clients. Let us elaborate:

45+ Years of Experience
Our team has over 45+ years of combined experience working for you to insure you get the best experience possible.

Personal Touch
Unlike big corporate banks, we treat our clients like our own family. We are with you every step of the way to the end of the process.

Unlimited Financing Programs
Because of our valuable expertise and experience, we have the ability to offer better rates to make it more convenient for you.

Same Day Pre-Approval
We understand that waiting may be frustrating sometimes and offer same day 30 minutes pre-approval. Find out your results today!

We Beat Competitive Rates
Discover better rates for your purchase or refinance compared to any major bank. Call us to find out how we can help you today.

Instant Free Consultation
You can contact one of our loan officer specialists directly and receive your free consultation with an advice to follow now.
How Not To Mess Up Your Chances Of Mortgage Approval
Believe it or not, but getting a mortgage approval is not as hard for the majority as keeping it. There are a few bumps in the road, so to speak, that you should avoid.
The entire process of a mortgage approval takes about 45 days, give or take and during this time any and all events may affect your loan. For instance, losing you job or becoming ill will greatly affect your mortgage loan approval. During this time the lender has a right to revoke your mortgage approval.
Of course, such life changing events are not easy, if not, at times, impossible, to control. However, there are a few things you can keep in check. With that in mind, here is a list of things you should avoid doing between the date of the application and date of funding. Each one of these items could instigate a revocation of your approval.
You should refrain from career changes, such as leaving your current job to change industries or start your own company. This also includes switching from salary to commission paid job.
Buying or leasing a new more expensive car might not be a great idea either. Of course, if you lease is about to expire you would have to renew it. However, you should definitely consult with your loan officer first.
Transferring large sums of money between accounts should be avoided.
Pay your bills on time, this one goes without saying.
Avoid opening new credit cards, even if they offer great condition. Remember, any new inquiry on your credit report will have to be explained to the lender.
Refrain from random undocumented deposits to your accounts. This includes cash gifts without proper paperwork. Undocumented cash deposits will provoke the lender to disallow the gift and revoke you loan.
Of course, these are just a few things we came up with. Surely, there is more. It is our mission to help you through this complicated process and successfully fund your loan.
Get pre-approved in 30 minutes
Our mission is simple. We give every customer exceptional service and financial guidance. No matter the size of the home or the size of the loan.
---
Get pre-approved in 30 minutes
Our mission is simple. We give every customer exceptional service and financial guidance. No matter the size of the home or the size of the loan.
---
Everything You Need To Know About
Conventional Loans
Conventional loans, also called conforming mortgages, are ideal for first time buyer and follow simple conservative guidelines: borrower's credit score, minimum down payments and debt-to-income ratios (a percentage of monthly income that has to be spent on pay off all borrower's loans, credit cards and child support).
What defers conventional loan from other types of mortgages is the fact that it is not made nor insured by government entity. This make conventional loans a little more flexible to borrower's needs. Since conventional loans are held by mortgage lenders, lenders can set their own rules and, for instance, allow the borrower to use investments, such as bonds and stacks, as a security for mortgage. This flexibility helps conventional loans to provide some features that are not available with other types of mortgages.
There are two types of conventional loans an Amortized Conventional Loan and an Adjustable Conventional Loan. An amortized conventional loan is a mortgage in which a borrower pays the same amount of principle and interest every month, from the beginning to the end of the agreed term. An adjustable-rate conventional loan is a mortgage that can fluctuate.

Who Can Qualify For
FHA Loans
FHA loans are mortgages insured by Federal Housing Administration. FHA loans are known for lower lending standards and are highly popular among first time buyers with low credit scores. One of the most beneficial advantages of FHA loans is the allowance to get a loan with a down payment of as low as 3.5%.
FHA loans were designed as a type of federal assistance, which allows borrowers with lower income to still be able to purchase a home. For instance, FHA allows borrowers to spend up to 57% of their gross monthly income on debt obligations, in comparison with 45% debt-to-income ratio of conventional loans.
The only disadvantage of the FHA loan is the requirement of mortgage insurance. Because FHA loans do not have strict lending standards, it requires two types of mortgage insurance premiums – upfront mortgage insurance premium and annual mortgage insurance premium. Upfront mortgage insurance premium is a premium of 1.75% of the loan that the borrower has to either pay at closing or can it can be financed into mortgage. Annual mortgage insurance premium is a monthly premium which will be integrated into your mortgage payment for the life of the loan. Annual mortgage insurance premium is based on loan-to-value ratio, loan size and length and generally fluctuates between 0.45% and 0.85%.
What Are The Benefits Of
VA Loans

And Who Can Apply For It

VA loans are Veteran Affairs mortgages that are designed especially for active-duty military and veterans, reservists and members of National Guard, spouses of deceased while on active duty or as a result of service disability members of military.

Such residential loans guaranteed by VA and there is no down payment required from qualified barrowers. However, the VA charges an upfront funding fee of 1.25% to 3.3%, which can be integrated into mortgage as well.
What Is Reverse Mortgage?
Reverse mortgage is a specially designed program older homeowners. Reverse mortgage takes a part of the equity that was built in a home and converts it into a monthly payment to the owner. Such mortgage can be generated in order to supplement the income of an elderly owner. The money received through the reverse mortgage is generally not taxable and do not affect borrower's Social Security or Medicare benefits. However, when the last surviving borrower dies or sells the house the loan must be paid off.
Reverse mortgage has a few disadvantages:
The origination fee, servicing fee and closing costs are charged;
The interest is added onto the balance each month;
Most reverse mortgages have variable rates;
The interest is not tax deductible;
Borrower is still responsible for property tax and insurance.
What Our Clients Say About Us
My husband and I bought a house through Lbc Mortgage company. Alex made it so easy on us! To be honest, I was terrified of all the paperwork buying a house and getting a loan assumes. I was pleasantly surprised! Alex and his team helped us with getting loan approved and close fast. I would highly recommend this company.

I must say that this office is one of the few businesses I can always count on, both professionally and personally. So when it comes to California real estate funding in general and residential in particular, I've been entrusting my dear clients ranging from locals to foreigners  to these good folks that I trust with my own loans!

Excellent experience all around  From the initial mortgage application, to the closing. I want to thank everyone involved in getting this file closed and funded . It was a tricky file and Alex and his team went above and beyond to get it resolved. Highly Recommended !!! A+ Servicee.

Great company and easy to deal with them. Very understandable and prompt. I was dealing with Alex and he helped closing loan on time. LBC mortgage kept their words and provided 5 star service.

I am getting into the business of investing in real estate , in this business you need to act fast , and you need to be able to get financing for the property super fast ( or pay cash ).  Alex approved me for the loan fast , escrow was closed on the 27th day!!! And got me a rate almost a full percent lower than i was expecting.  I will contacting Alex  for sure for my next investment purchase.

LBC Mortgage team did a wonderful job with my new home loan. They were efficient, friendly, and did a great job from the beginning to the end. They even got me a lower rate on my loan than I was expecting. If we ever need a new mortgage. I'll definitely be calling LBC Morgage again.
Ready To Do Refinance? Lets Get Started!
Some borrowers may benefit from refinancing of an existing loan. Refinancing can help lower interest rate if it has dropped since the original mortgage was acquired; balloon payment was paid off, extracting cash equity or converting an adjustable rate loan into fixed rate loan.